Gawain is in the final stages of the 18th Dubai Open, tomorrow will be round 8 (so only 2 more rounds left) and currently he"s leading with GM Vladmir Akopian, Boris Savchenko & Ivan Sokolov ( who I think is the national UAE coach). He'll be on Board 1 facing the Armenian GM Akopian. You can find the pairings here. I'm watching the games off my chess24 app (though the fluctuating computer evaluations could give me a heart attack – I prob should turn it off).

The time control is very fast with just 90minutes + 30 seconds increment for the whole game (so no extra time at move 40). I find it quite fast with the added 30 minutes at move 40 so I think I would find this very quick! This means that many players are playing just on increments in the latter stages of the game and sometimes blundering. Tournament wise I believe it's all being run very smoothly. The official hotel is some way away from the playing venue but I think it's pretty convenient to get to.
Gawain won the Dubai Blitz 🙂  You can read more about it on the official website. After his round 3 lost I think he wasn't expecting to come first. He gained 22.8 rating points to take his blitz rating to 2733.8 and World No.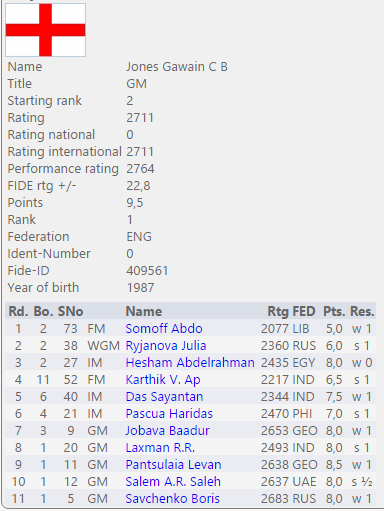 I was in Dubai over February half term and it was great fun! Beautiful weather. Unfortunately me (and the family I nanny for) were quite ill over this break. We also went 2 years ago and here's what I did!
The  Bangkok Open has just finished. This is definitely on the 'must do tournaments' list. Maybe next year 🙂 Special mention to Kaisar Jenius Hakiki (he beat English GM Stevie G) who I met at the 2008 World Youth in Vung Tau, Vietnam. His sister is a big stronger than him but I'm glad to see that he is still playing – flicking through some of the old pictures not many of us play anymore.