Gawain's now in Dubai arriving last night. He plays in the 16th Dubai Open(Official Website in Arabic). Last year, I saw this tournament was quite strong but he already had something in his calendar so we decided to make it a priortiy. Little did we know that I would go to Dubai in February with my kid & her family for a holiday. I had a lovely time there, we stayed at the One and Only Royal Mirage which was very flash and we spent our days by the pool. I even manage to get a manicure & pedicure courtesy of my boss and did this amazing food tour by "Frying Pan Adventures". I had a lovely time in Dubai but I found it a strange place, very new and where we stayed felt like a different world where you never see "the help". That might be an unfair judgement of Dubai but after going on the Middle Eastern Food Pilgrimage and exploring Old Dubai, I quite liked what I saw. A mix of people, a huge love of food, the echos of evening prayers. It felt like a city where you could do anything (ok – well not quite everything after all the UAE is still a Muslim country).
We went to visit the Atlantis Palm which has a huge water park attached to the hotel. I went one morning by myself and ended up doing something called "the Leap of Faith". Why? Well I started climbing up these stairs and followed some kids – reached the tops was about to chicken out but saw an 9 year old boy talking about how it was his 3rd time and he loved it, and I thought to myself "If he can do it, I can too!"  Big mistake! Ok, so I lived but dropping down 9 stories in a mere second isn't my idea of fun. Even now watching youtube videos of it (when I showed people what I did) it kind of makes me feel ill… but I did it.
Gawain is 7th seed with 38 Grandmasters in the field, the Dubai Open is a strong tournament. I will probably watch the games on Chessdom as I can watch it with my iPhone. The defending champion  GM Aleksandr Rakhmanov is back to defend his title. He's 15th seed. Check out pairings and results here.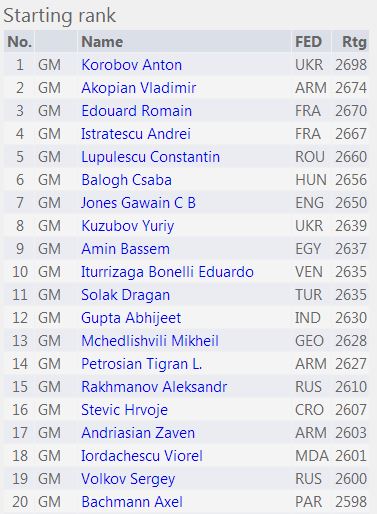 The first round starts at 18.15 local time. There is a 3 hour time  difference from London. Gawain plays WFM Narmin Khalafova from Azerbaijan who was born in 1994 (!).