Chess wise, the tournament has been going well so far for Gawain and just before the rest day I managed my first win and since then I've won one game and drawn another with stronger players.Gawain currently leads outright first with 7/8. Quick on his tail is GM Stephen Gordon with 6.5/8 and David Howell, Matthew Turner and Danny Gormally with 6/8. Ginger GM has done a video blog on the chess itself, looking at Gawain's Round 3 win against GM Keith Arkell. You should also check out Yorkshire Chess for actual chess analysis!
I also wanted to note how well Radha Jain is playing in the British Championship, I played her in round 2 and I managed to draw after forgetting some theory. She did mention she was playing in a morning event as well as the rapidplay that was on the rest day! I would personally be very chessed out but I hope she continues to play 🙂
This is Gawain's Round 7 final position against IM Jonathan Hawkins.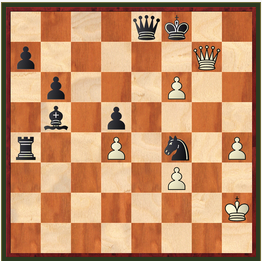 On the rest day itself, we originally planned to hire bikes and cycle to Hadrian's Wall, that plan failed as the nearest bike hire place was in Gateshead (near Central Newcastle) and it seemed pointless to waste an hour and a bit travelling there and back to where we are staying in Tynemouth.  We decided on staying local, especially as there is a beautiful  Tynemouth Priory and Castle nearby.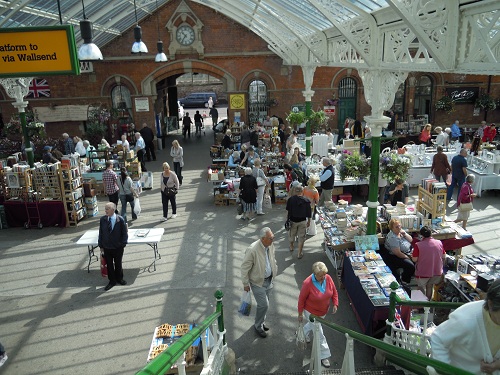 The morning we slept in and decided to make our way slowly to Tynemouth Market which is held inside it's Metro (tube equivalent) Station. It's a lovely market, with a variety of bric and brac, delicious foods and handmade goodies. We decided to have lunch there and while I had a crepe, Gawain got a reggae reggae chicken wrap plus a mince and mushy peas pie! We also managed to get 5 books for £8 and had to stop ourselves from buying anymore.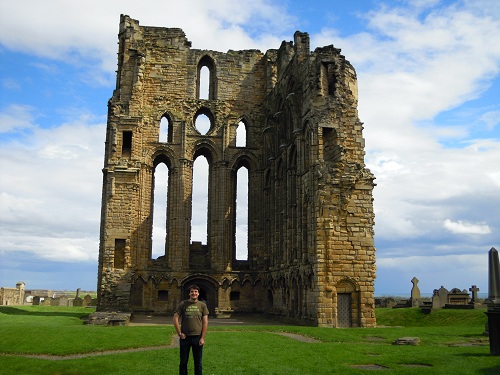 The Priory and Castle are very beautiful buildings but there is also a quite ugly but I guess practical World War 1/2 bunker in the grounds. Being an English Heritage  building we were persuaded by the lovely sales lady to join as members, it seemed a good course and a good excuse to travel more. After spending a few hours exploring the ruins and soaking up the sun we then decided to start walking towards Tynemouth Park where I found there was a crazy golf course (which Gawain loves to play). It was extremely packed but then we spotted some bikes that looked to be on hire. 5 minutes later off we went towards Whitley Bay. On our way cycling, we spotted GM Stuart Conquest who was heading towards South Shields, he told us that the lighthouse is worth visiting so we made our way there for a pit stop. We didn't manage to go up and see the views as we only had an hour on the bikes so we raced back and Gawain won. That evening we spent watching the Olympics! Where Rebecca Adlington won Britain's second medal. About the Olympics, the opening ceremony was quite spectacular and I've been hooked since to watching various events, some I find somewhat boring for example table tennis and some don't quite have the same momentum like the tennis at Wimbledon but isn't Wimbledon but there are many other events that have me hooked esp. the ones that NZ are hopefully going to win a medal at!
I've just noticed a new feature, "My latest games". It's on the right hand column and you can play through the games at your pace.