I decided that we needed to have a holiday in February as we hadn't had any sun for the last 5 months(!). I also noticed that we had not visited my family in Malaysia for 4 years so it felt like it was time to head back to my Mum's hometown, Sungai Pelek. Gerry Graham the Chief Arbiter at Bunratty was disappointed as he brought up the idea of us coming to Bunratty when we were playing in Kilkenny but I put my foot down – 2 and a half weeks in the sun was what I wanted, not a weekend of drinking and chess :-).
We headed straight to Birmingham Aiport after the 4NCL and even managed a couple of hours at the Casino with GM Romain Edourd. When we got to the hotel we were informed that there was going to be a power outage between 1-5 am for them to fix something. Luckily even though we had an early morning flight we managed to have hot water and the lights working so we could get dressed properly.
We spent a week in Malaysia, mainly spending time in Sungai Pelek but we also ventured to the Genting Highlands for a weekend. During the week, we had no air con in our bedroom but that was probably a good thing as I think you can quickly get sick from the humidity and heat outside and then coming inside to the cold freezing air. We stuck to our normal schedule of waking up early for breakfast which was typically noodles and/or some type of buns. Gawain did well eating mostly rice and noodles for a week straight. I find it difficult when we travel to some countries that have a very heavy meat, potato and bread based diet as I need to eat my vegetables. In the past we've not done very much while we were in Malaysia. The heat normally makes us very lethargic but this time the weather felt fresher but it was still 35+ degrees.
We did a few day trips to nearby places including to Port Dickson where I was attacked by mosquitoes when we walked up to the lighthouse. Where my family live there are lots of mosquitoes who like to bite me and unfortunately now my bites tend to swell up. After this latest attack I headed to the pharmacy to buy antihistamines, calamine lotion, insect repellent – pretty much anything I could get my hands on! The repellents worked for me but unfortunately that meant they started to attack Ga. We also headed to another small village where we ate delicious vegetarian food and walked past a weird store with lots of different objects you could pose with outside.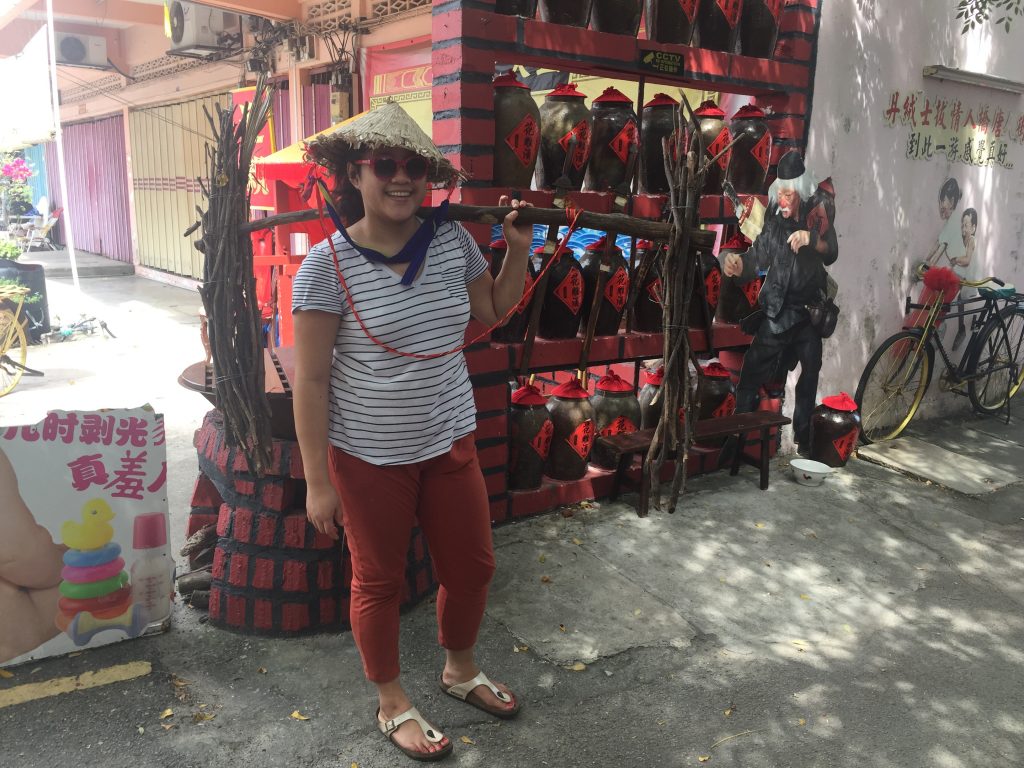 We took the train from Nilai towards Sungai Buloh where my cousin Paul lives with his wife and children. From there they took us to Batu Caves and we walked to the top to see the temples and the monkeys. After that we headed towards Genting Highlands. I remember there being a theme park but not much else. This time the theme park was closed but it was good to get out of Sungai Pelek. When I asked Ga whether he wanted to visit Genting Highlands I explained the place as well as I could calling it something like a mini Vegas. Effectively all you can do there is gamble and walk around the shops (and briefly outside the hotel doors). It's very touristy and filled with Chinese gamblers gambling away. Ga managed to find a table for RM 50 (the lowest we could find) playing Pontoon and after a bad start he managed to only be RM 80 down.
The next day we drove back towards Sungai Pelek and stopped for lunch in Kajang where we had pepper soup (delicious). We also visited the administrative capital of Malaysia, Putrajaya which was such a strange place. It reminded us of Baku or Dubai places where the government has a lot of money and built these "cities" from the ground up and where nobody seems to live or walk around. It is a place where you bring foreign dignitaries to show off your country. It did not look like Malaysia to me – nevertheless it was interesting to see.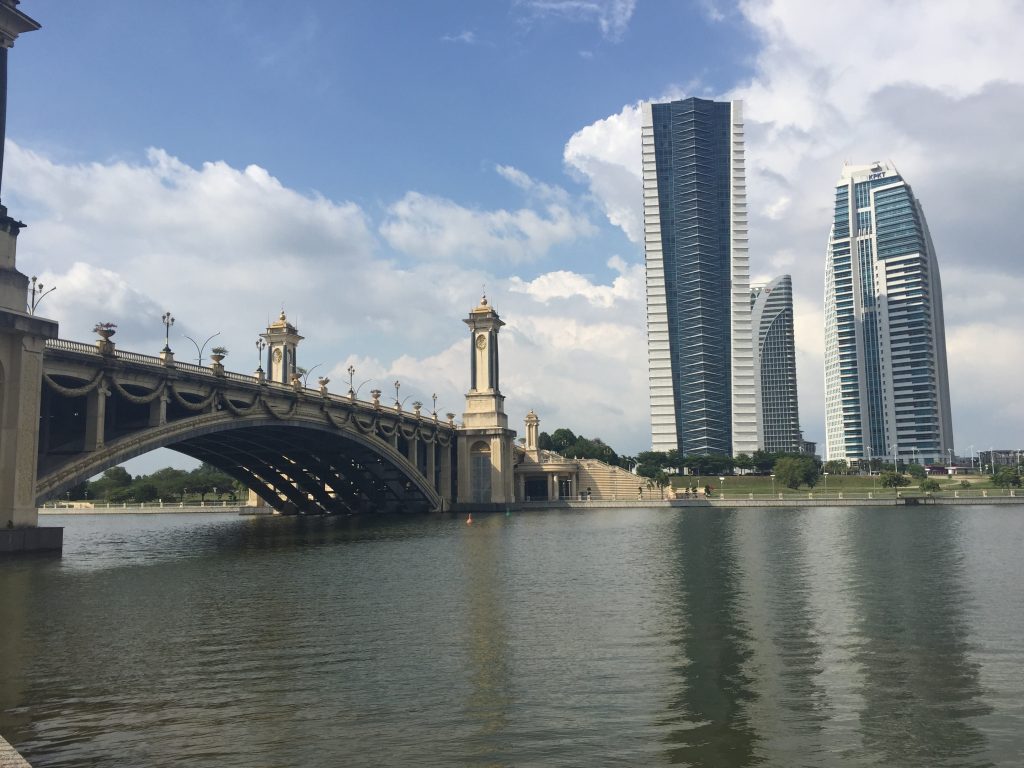 On the Chess front, our team the London Towers has managed to sneak past the Amsterdam Mosquitoes and qualify for the Top 16 of the Pro Chess League. This means next week we will face the Stockholm Snowballs. If you want to replay the games with live commentary from IM Lawrence Trent and IM Anna Rudolf, you can watch it on Twitch. Ga as usual played some crazy chess and managed to score 3.5/4 against the Mosquitoes.
The above was a must win game for Ga as the Mosquitoes had draw odds – it was thrilling to watch.
I'm in the process of writing part 2:Indonesia. Which was also a lot of fun!