Made it safe to Ireland, with the Queen's visit(the first Monarch in over 100 years) to Ireland we didn't think anything would happen and we're okay :).
We're back in (one of) Gawain's hometown, Ennis in Ireland. He lived here during his high school years at sat his Leaving Certificiate(A levels,IB,NCEA Level 3) here before leaving in 2006 when his family moved over the border to Enniskillen, Northern Ireland where they currently live.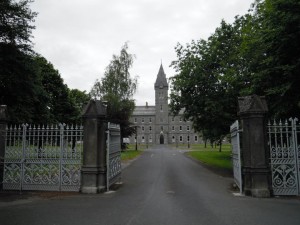 Guess who met us here? – You will have guessed correctly if you said Gawain's mum – Tanya Jones who has her own blog with The Pen & Inkblog. It was a lovely surprise seeing as we did the gruelling trip down last time from Enniskillen to Bunratty – something like 8hours(fast) for 250 kms.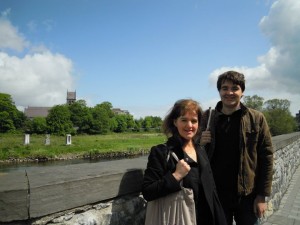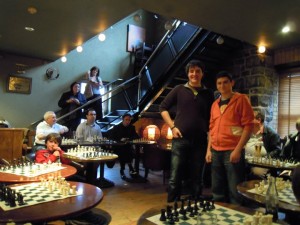 So back to the actual chess, Gawain and another grandmaster Vlad Jianu (2534) played an alternate move simul and I don't think their styles were so similar. Not that there were any disputes regarding moves but as well as we know Gawain's style of attacking may likely contradict the technique Vlad had learnt but together they won every game.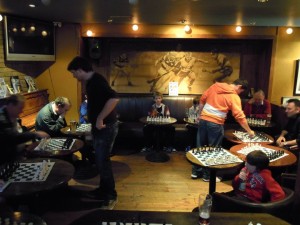 Tonight is the first round of the Ennis Open touranment starting at 8pm. Will update when I can but I believe tomorrow is a 3 round day and then on Sunday we will play the final 2 rounds. Here is the link to the homepage of the Ennis Chess Club although I'm not sure how often they will update!
We'd like to say thank you very much to Gerry Casey who is putting us up and to everyone who has so far helped us in our stay!