CHESS:
I think we can call today's game a success. I returned to my beloved Dragon and Mickey played the positional 9.0-0-0. I tried 15…Be6!? which hasn't been seen so much in over-the-board play but Timofeev did use it to beat the Kalmykian prodigy Sjugirov while a fair few Correspondence players have tried it. Mickey had obviously not seen the game and sunk into thought. He chose a fairly non-critical response and I neutralised his slight advantage fairly comfortably. The most difficult but of the game was calculating the ensuing king and pawn endgame but it appears neither of us made any significant mistakes and so a draw was a fair result. The other top boards were all drawn too leaving the standings pretty much unchanged.
Tomorrow's the last day before the rest day and hopefully I can finish the first week on a high.
TRAVEL:
While the boys were hard at work thinking, me and Tara ventured into the Peak district and found some interesting things. First of all we quickly entered the county of Derbyshire (I'm very bad at English geography) and saw some signs for Well Dressing which Tara rightly thought was dressing up a well but we then decided to tell the Sat Nav to find us a point of interest and a "Castle" seemed appropriate. We ended up in Castleton where all the tourist go but found lots of Blue John crystals but we didn't manage to go into the Caves (3 walking tours and one boat tour) which would've been pretty cool to visit.. Maybe tomorrow.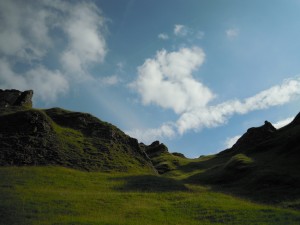 On our way back to see the Wells dressing we passed Stoney Middleton and found it is only really a Derbyshire tradition (they think it started of with paganism) but it was actually quite interesting.
See below Stoney Middleton's entries (it's not a real competition)All handmade with natural raw materials!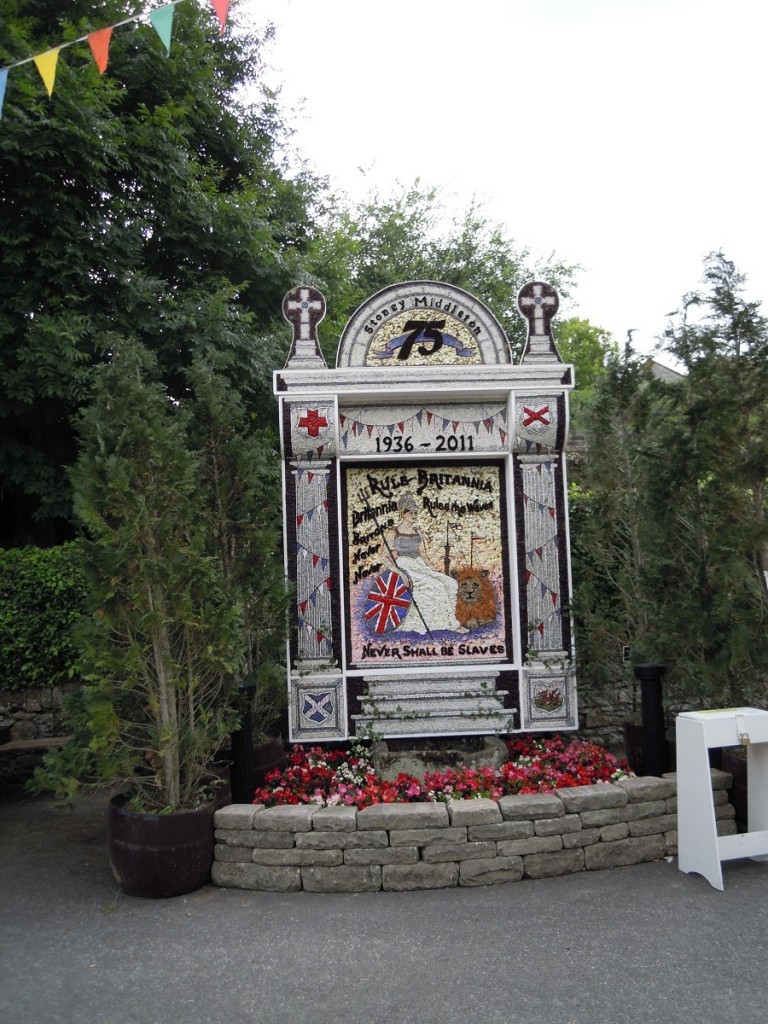 The Peak District is lovely and you can't help to feel at peace with the nature. Back to Sheffield and out for Tapas with Mickey and Gawain where I fear I ate and drank too much but was delicious food! Round 6 is up tomorrow where Gawain faces Richard Bates with the white pieces then it's the night before the rest day… ALWAYS DANGEROUS!