Of we went, for a trip over the imaginary border to Wales. We had no real plans except to visit Caernarfon in North Wales.
A lovely place to visit, even with grey weather and the Castle was amazing (be warned there is a lot of climbing). This is in fact an English Castle built to keep the Welsh out. Btw – it is called a Castle but it is technically a palace nevertheless it's very grand.
Here is what an actual Welsh Castle looks like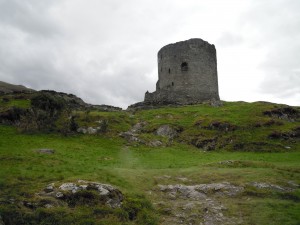 and here is Caernarfon Castle.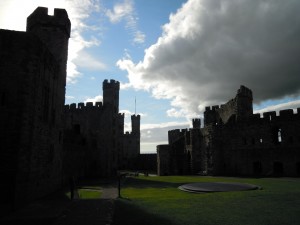 The castle is like a maze and we spent 3hours walking in and out of the towers and exploring the rooms – there is also the Royal Welsh Artillery museum to check out within the Castle.
A boat trip down the Menai Strait showed us a few bits of history inclduing where the Range Rover was tested out showing us the east side of Anglesey.
Food wise we highly recommend going to the Black Boy Inn which had delicious food and local ales and bitter to try.
2 days was enough to see all the sites that Carnarfon had to offer. We missed out on the Segontium as the museum was closed and looking at a field didn't seem fun enough.
One interesting thing about Carnarfon and this area in Wales is the population which speaks welsh as their first language (80%). Everywhere you could hear welsh being spoken to each other though they did speak english when we asked them a few question. Welsh sounds very strange and the spelling of the words look completely foreign in english!
See something like the longest name with a railways station Llanfairpwllgwyngyllgogerychwyrndrobwllllantysiliogogogoch.
Part 2 will be published in a few days..