Currently Gawain is in Greece, representing England alongside (in board order)
1. GM Mickey Adams
2. GM Nigel Short
3. GM David Howell
4. GM Gawain Jones
5. GM Nick Pert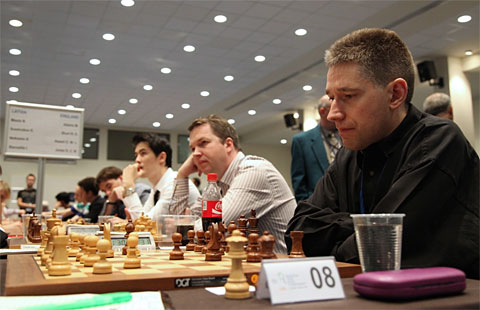 Yesterday, England beat Latvia 2.5-1.5 and today they face the home team Greece. Here you can view the live games, as long as they are on the top 9 boads. Chess results are they place to check the pairings.
The European Women's Team Championship is also happening alongside the "Open" Competition (my friend WIM Fiona Steil-Antoni is representing Luxembourg). England lost in the first round to 8th seeded Bulgaria and today are playing Israel.
Check out the homepage for any more information.
I'm not sure if Gawain will manage some updates unless he has some rest days but I'm sure he'll show you some favourite games.