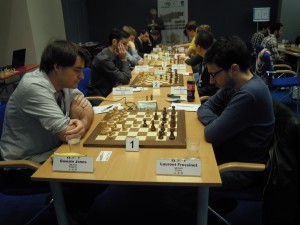 Today is Round 6 and again Gawain is on the top board facing with the white pieces, French GM Laurent Fressinet. Laurent is actually married to pro poker player and IM Almira Skripchenko.You can watch the live games here.  Here they are together with their young daughter.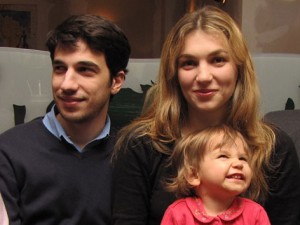 So far there has been many upsets in the tournament. We currently see seeds 20 (Fressinet), 60 (Jones) and 80 (Kuzubov) on the top score group. It's still just nearly half way through the tournament but you can see how tough it is with  Mamedaryov and Grachev on 2.5/5 and Giri and Navara on 2/5.
I've just returned from the playing hall and I know of one definite default. IM Shota Azaladze who was on a fantastic score of 4/5 didn't appear as his board on time today. We turned clocks an hour forward last night, so that could explain why he didn't show up but it's a very tough rule otherwise. I'm not sure why we couldn't have the rest day on the day we changed the clocks but ok, this is how it is.
In the "Plovdiv" Hall, this is the clock which counts down.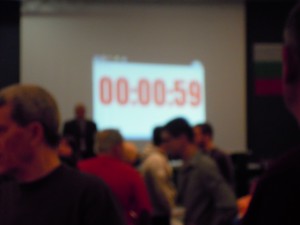 I believe the rule is that you have to be sitting on your chair at your board when the clock runs to 0:00. If not, then you will be defaulted. Do you remember Hou Yifan defaulting during the Chinese Championship? IM Azaladze opponent looked very happy but surpirsed, and many GMs turned around to note the commotion and probably wished they got an "easy point" instead!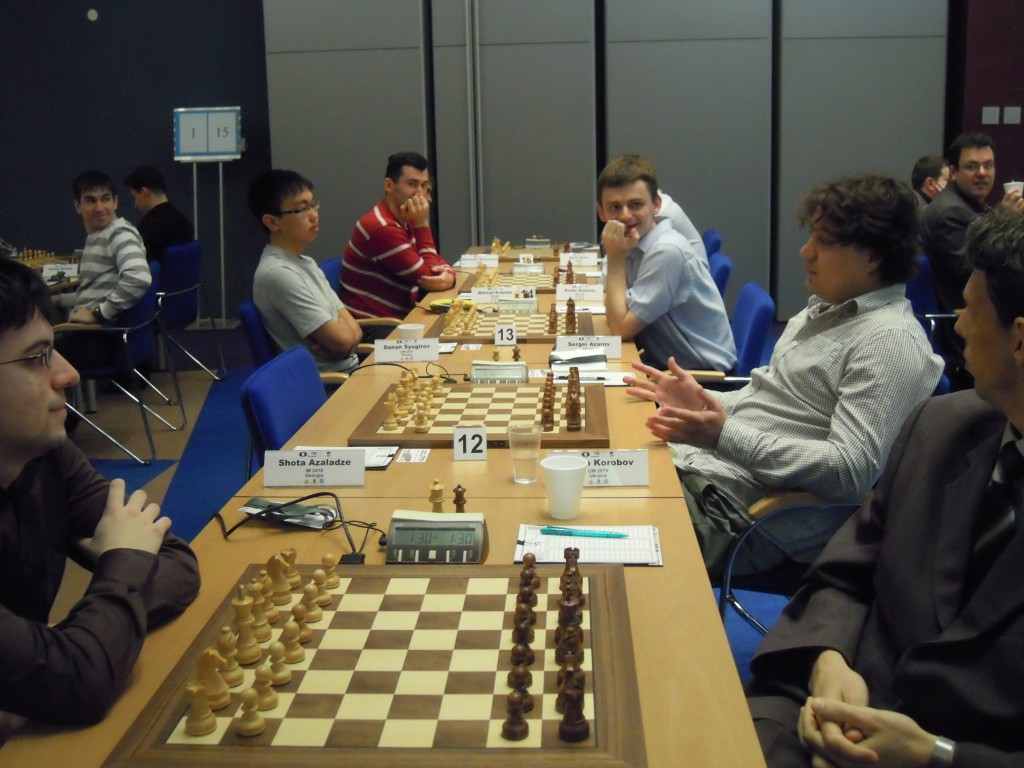 Did you notice all the various GMs smiling?