Dear Readers,
I'm so sorry it has been so long since we have last written an update. Obviously life has been busy and so many things have happened! Gawain played his first match in December at Kensington Olympiad during the London Chess Classic, this was a great experience for him. He played his Guildford (from the 4NCL) teammate GM Romain Edouard. Ga won the match 4-2 with some topsy turvy games along the way. You can read a final report here. I will try and ask Ga if he can write an update on his perspective of the match.
Christmas was spent in Enniskillen, Northern Ireland where Gawain's parents and youngest brother liv. There were many board games learnt and player and a huge delicious Christmas dinner.
January 4NCL was when I was going to write a new update but I didn't have such a good weekend, I haven't had a great season since getting my IM norm last 4NCL. To be honest, I haven't worked on my chess at all so it's hard for me to expect good results. That has somewhat change now and I'm trying to study a little bit every day. Both our teams are still leading our side of the table so that's good news.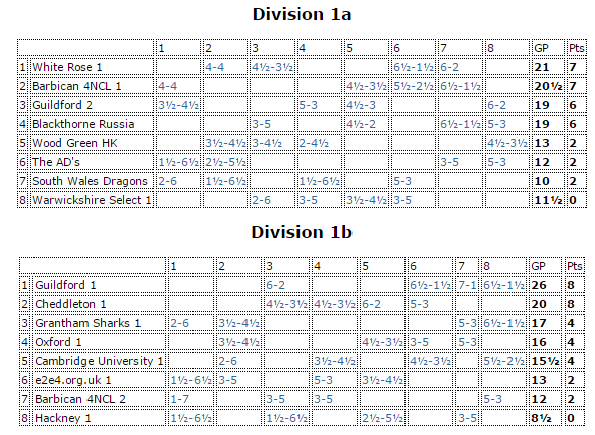 Since I wrote last time, I've taken up rugby union and Ga has joined my tag rugby team. So far I've only played once game and we lost horribly but it was a good experience and I look forward to getting back on the pitch. Every Monday I play tag and Tuesday/Thursday are training days for Union. I have bruises all over my body now but overall I'm feeling good and excited to get battered and give some big hits. I of course watch the All Blacks for inspiration.
So chesswise for Ga, at the moment he's playing at the Tradewise Gibraltar Masters. If you haven't heard of this tournament, it is one of the best in the world to play in and also to be a spectator. The commentary team of GM Simon Williams and IM Elisabeth Paehtz is superb and it's a very enjoyable balance of chess/general life. There are also the Masterclasses to watch (a good thing if you aren't into studying books).
Up next will be Bunratty (known mainly for it's boozy affair and blitz :-)) on the 20th to 22nd of February, Gawain is currently defending champion but will have some stiff competition this year. So far there will be 8 GMs including the World Number 7 Wesley So. You can read Gawain's write up from last year. For girlfriends and wives there is a lovely spa there (not much else to do in the area).