We would like to wish all our readers a very Happy New Year for 2012. It will be a very busy year for us as we plan on getting married.
I'm pleased to announce that Gawain has cracked the Top 100 list for the first time. You can check out the January 2012 Top 100 players.
We are currently at Gawain's grandparents and haven't been online for the last week and a half but we are now heading back to London where Gawain will be doing a GOTM  update as soon as he can!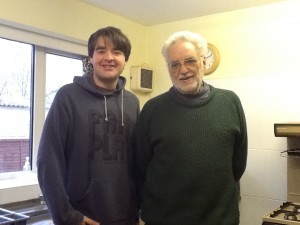 On Thursday, we start our journey out to New Zealand where we will play in the Queenstown Classic where Gawain is 2nd seed behind the Chinese player Li Chao B.