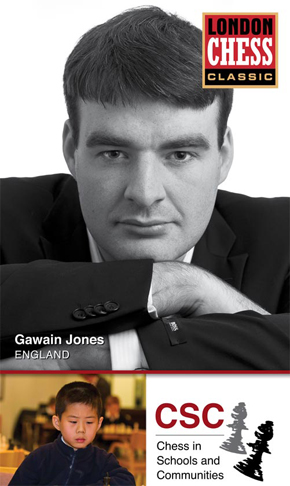 Yesterday, all the players alongside Chief Organizer Malcolm Pein came to Olympia and attended the press conference. There were questions from the floor as well as questions submitted online. Ga was asked "What is your expected score" and his answer was something along the lines of "Just wanting to play proper chess and hopefully win and game or two and not to disgrace himself". Mickey Adams was asked how much preparation had gone into this tournament and his reply was 20 years! Though players are known to do specific work against their opponents, chess knowledge is something you need to build upon time after time and gain experience to be able to play it to the best of your ability. Sometimes you might get lucky in an opening you have just learnt but real understanding takes time! Though noone says no when they get lucky :-).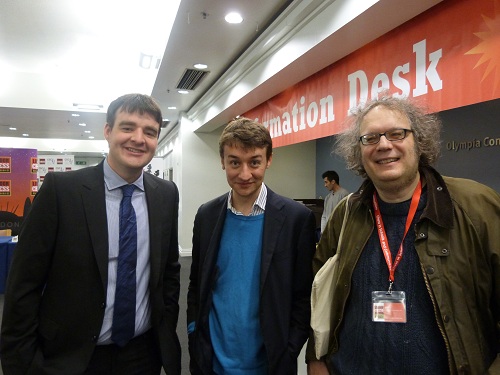 Today, Ga faces Mickey Adams who has been a top figure alongside Nigel Short in English Chess for the last two decades. In the last few years we've had Luke McShane and Ga come through to try and show their abilities and skills to crack into the top players. Currently Luke is 29th in the world and Gawain is 112th. I remember watching Mickey Adams beat Nigel Short in the Blitz play off in Bunratty, Ireland. I was amazed by his patience and lack of nerves plus matching his king up the board was also pretty impressive.
Here are the pairings for the other boards and I'll update after the game though I am going for a 6km fun run (in a santa suit) earlier in the day so can't make many promises! Check out the official website for updates and live games. Games start at 14:00 local time (GMT).