So today is the rest day but I already here Judith is hard at work doing a radio show. I'm not sure about the rest of the players.
Gawain as you know played a very practical queen sacrifice but got very short on time and lost to Magnus Carlsen. I hope to write more tomorrow but for now, here's our prize!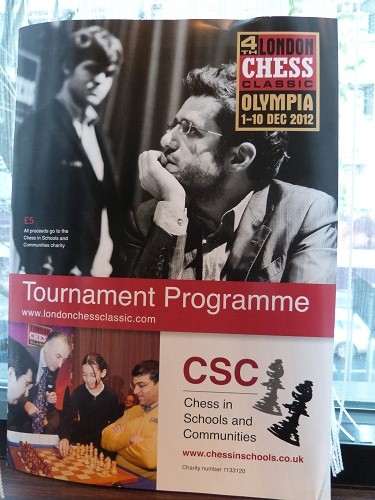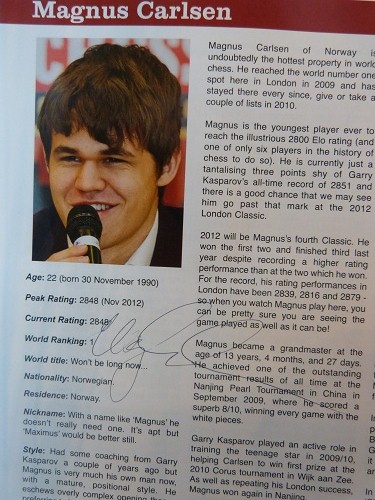 QUESTION: How many moves  in total will Gawain play in the London Chess Classic? 
Just fill in the question form below.
Entries close  2:30PM Friday 7th December.