If you didn't know, well now you do. The World Rapid and Blitz is currently being played in Astana, Kazahstan. The first 5 rounds of the rapidplay took place earlier today and the remaining rounds will be played out tomorrow. 1st= with 4.5/5 is World Number 1 and Supermodel Magnus Carlsen with Sergey Karjakin.
Featuring the invited players like Carlsen, Topalov, Radjabov,Grischuk, Ivanchuk, Gelfand, Morozevich et al.  There was qualifiers available to those who wanted to give it a try, only 24 players played which is a bit dissapointing seeing as the European Blitz and Rapidplay normally held in Poland attracts hundreds of players. The qualifiers meant the top 3 would proceed into the main draw and the winners of that were Alexey Dreev (Russia), Igor Kurnosov (Russia) and Vladislav Tkachiev (France) for the Rapidplay and GM Dmitry Andreikin (Russia), GM Quang Liem Le (Vietnam) and Nikolai Chadaev for the Blitz. To round up the numbers local Kazakh players were invited.
It's interesting to note that although Hrant Melkumyan (Armenia) won the 2011 European Blitz event (beating Alexey Dreev in a final playoff) and Jobava Baadur (Georgia) won the 2011 European Rapid event neither player was playing today or will play in the blitz which starts on Monday. Check out the website or here for live games.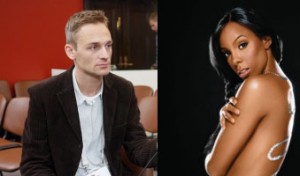 On a more random note, I noticed that Peter Doggers bumped into Kelly Rowland  in the elevator at the hotel. Telling the story to Gawain, he goes "Who are you talking about?"
Sue: " You know Peter.. the guy from Editor in Chief from Chessvibes"
Ga: "I know who he is! Who's the girl you are talking about?"
Sue" Destiny's Child!!"…
Some boys don't have a clue.